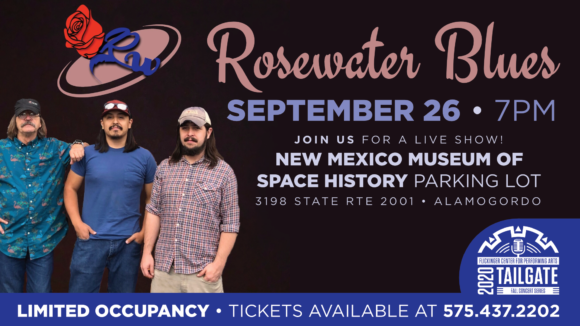 The Rosewater Blues show on September 26 is sold out. Tickets are still available for the remaining shows.
Fall 2020 in-person & live Tailgate Series tickets are on sale now and going fast.
Call the Flickinger office to purchase tickets. 575.437.2202. Office hours are M-F 10:00 – 2:00.
Strengthen Performing Arts in Your Community. 
Support the Flickinger Center. 
The Flickinger Center For Performing Arts
All the world's a stage,
All the men and women merely players